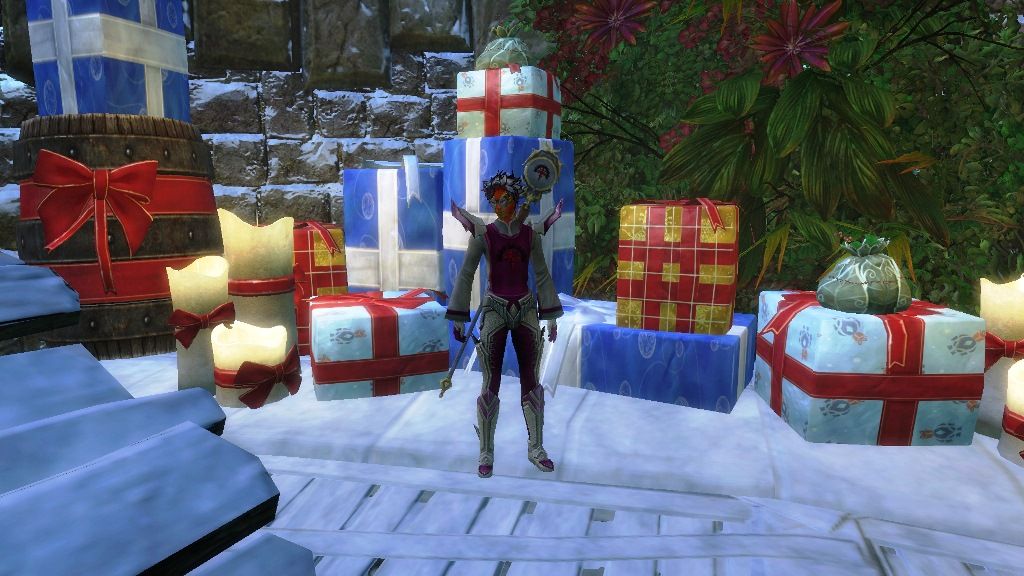 Well guys, imagine that...it's that time of the year again. The Christmas-y time that you either love or hate. To all you grinches out there, we'll try to keep the ruckus down. But since ArenaNet is getting in on the action, you might not be able to get away with too many bah humbugs in game!
That's right, Wintersday is here! Tixx and his toy makers will be going city to city over the next few days, finally making port in Lions Arch to hold for a few days of mischief and merriment. There are games to play, events, jumping puzzles, and new items available while exchanging unwanted gifts like ugly sweaters or hats. Well played, ArenaNet, well played indeed.
And on a more personal note...Blood Tithe's one year anniversary (January 7th) is quickly approaching. Can you believe we've been around for almost a year already? I'm looking forward to seeing some of you crawl out of the wood work for no other reason than to celebrate with us. We've been "around the block" now, as it were, and personally, I'd like to keep cruising.